We Believe in People before technology.
We invest in Founders before products.
True innovators are never short of brilliant ideas. However, they often face hurdles to turn ideas into products and profits. They need funding and relationships to hire the right talents and build the best product. They need the know-how to run a business, to acquire suppliers/customers, and to raise funding. All the while investors like to see the prototype and market traction before committing the funds. This is where Born Global Ventures fits in. We are the chicken and the egg, bridging the gap for our innovators and investors.
OUR 4C INVESTMENT MODEL
We believe early-stage ventures need a comprehensive set of resources to support their development. That is why we developed our 4C commitment to all startups in our portfolio.
Intellectual Capital
We provide the know-how of product development, venture building, go-to-market strategy, and fundraising, covering all the aspects to navigate the complex roadmap of tech transfer.
Human Capital
Our team of project managers, researchers, data scientists, UI/UX designers, IT developers, PR & digital marketing specialists, and accelerate the timeline to turn ideas into products and turns business into global impact.
Financial Capital
We offer the pre-seed fund to cover product development and launch while attracting larger investment by demonstrating product-market fit with proven traction.
Social Capital
Our extensive connections with the innovation ecosystems, such as government agencies, schools and universities, incubators and accelerators, corporations, and investors.
HOW IT STARTED
In 2020, the Z LAB Venture Studio was conceived to address the present gap in the startup ecosystem for early stage startups. The Studio also focusses on products and ideas that can bring impactful changes to the global society and address the current divide regarding access to technology and resources.
The Studio is also committed to provide international and immigrant founders access to pre-see capital and all resources needed to scale up successful startup.
OUR PHILOSOPHY
Our startups are conceived with the global market in mind from day one. Our process is designed to find the maximum competitive advantage in a global market from the utilization of resources to the viability of products.
LEADERSHIP TEAM
A well-versed group of experienced investors, entrepreneurs, venture builders, lawyers, marketing and BD experts.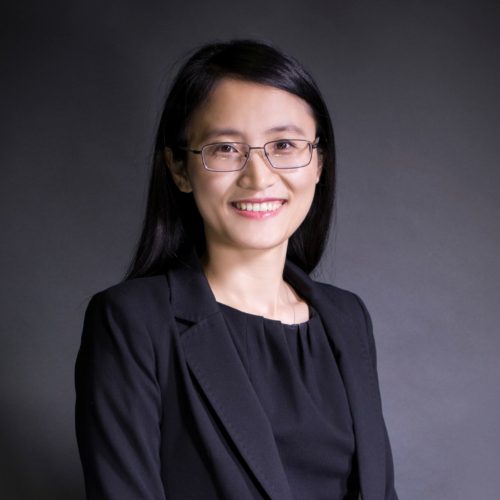 Shuang Leng, J.D.
Partner
Attorney and corporate advisor with focuses on corporate governance and transactions, data privacy and security, startup issues, commercial transactions, ... more
OUR FUND ADVISORS
Highly experienced subject matter experts supporting the leadership team
Why Born Global Ventures?
We believe in people before technology. We invest in founders before products.
Our systematic venture building process decreases the risks of startup failure and increases the chance of success.
We focus on emerging venture ecosystems like Texas with a wealth of high caliber and diverse talents targeting the global market.
We engage and nurture founders from the beginning through incubating programs with partnering organizations.
FAQ
Frequently asked questions
Is Born Global Ventures a traditional VC?
We are more hands-on than traditional VCs. We not only invest through the Born Global Fund but engage curated experts at ZLAB Global Studio to help ventures avoid common mistakes and be more efficient with capital.
Do you co-build startups with founders?
Z LAB Global Studio has curated a network of world-class experts and service providers to help founders with the venture building process so they can concentrate on building their products.
How do you define impact-driven?
Impact-driven startups are not only motivated by better financial returns but also balances the social impact of their products. Doing well and doing good are never at odds at impact-driven startups. In general, Born Global Ventures supports the UN 2030 SDGs but also focusses on founders from underestimated communities like women, minority and immigrants. We believe in the greater good of the society when we collaborate to innovate.
Why pre-seed and seed stages?
Immensely talented immigrant founders especially women and minority, need the most help right at the beginning (startups valley of death). Better structured early-stage ventures make for better investments in later stages.
Why underestimated founders?
Underestimated founders like immigrants especially women and minority often lack the social network to raise the necessary pre-seed capital to build their products and demonstrate traction to attract seed stage investor capital. Born Global Ventures is aiming to bridge this divide for underestimated founders and provide not only the pre-seed capital to talented entrepreneurs but also provide the necessary infrastructure to build and scale their products at a faster pace with better capital efficiency.